3D Back-Lit Signage
3D Back-Lit Signage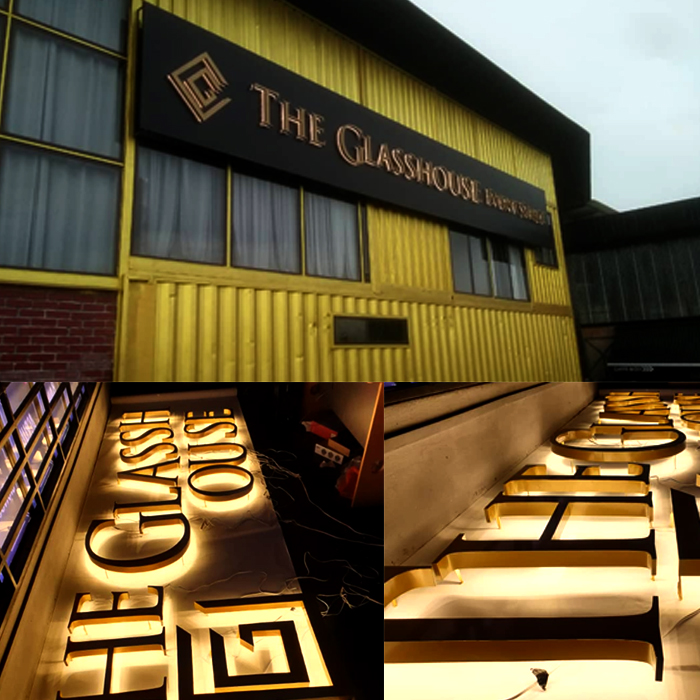 Check out the article below about this product and real samples below.
---

3D Back-Lit Channel Lettering
---
Posted on January 4, 2020 at 12:00 PM
---
3D Back-lit Signage
There are many ways to label this product such as 3D signage, Channel Lettering, Box Up Lettering Emboss Letter. They are the same. As these names tell us that these signages are not flat but fabricated in a three dimensional (3D) view.
Advantage of 3D Signage
These are the most favourite products being ordered by clients as this has many benefits and it is eye appealing for the customers. It also looks elegant for the brand of the company instead of using conventional signboard. Many customers are also transforming to 3D signage from conventional and their outcome was awesome.
As the lighting only coming from the letters it has great visibility as this stands with its floating lighting effect which has a sharp effect which can be seen clearly from far.
Cost of 3D Signage
3D signage is slightly expensive compared to conventional signboard such as Basic Signboard or Lightbox due to its material usage and more manpower. These signages are made from different kind of materials and it is based purely on customers taste of choice.
Material Used
3D back-lit sides and the top will be covered with non-pass materials such as aluminium, brass, stainless steel or EG. LED modules inserted inside so that the light can shine backwards which create the backlit effect.
We use LED modules as it generates less electricity as the watts are less. And yes, it comes with the transformer to supply less current as it only requires less current when connected to the electricity.
The Material will be painted with colours using the high quality of automotive paint which can withstand external factors such as sunlight and rain. 3D sign can be placed in different ways and it depends on the customers set up.
Installation Method
It can be placed directly on the building facade, or with the horizontal bar as a support for 3D sign. This also can be placed with a base signboard if the building is uneven. There will be some gap between the 3D backlit letters and base so that the effect can be seen. This gap will be achieved by having a thin rod between them which is not visible from the front view.
If you have more budget, you can consider this to have your shop or brand with remarkable impact. Bet you will like it!
Check Out Other Signboard Types
Useful Link. Must Read!
Before you setting up your signboard, please read this
Similar Products