3D Back-Lit Signage
3D Back-Lit Signage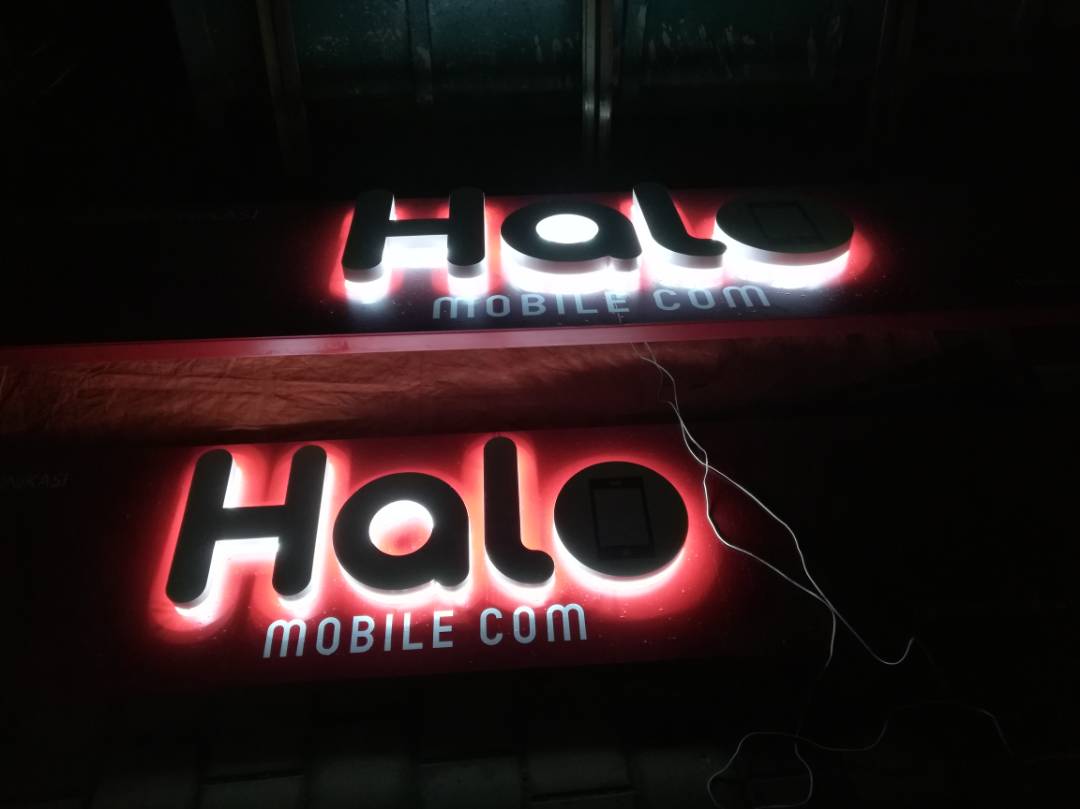 Check out the article below about this product and real samples below.
---

3D Back-Lit Channel Lettering
---
Posted on January 4, 2020 at 12:00 PM
---
3D Back-Lit Signage
3D Back-Lit signage is three-dimensional signage with extra height and width. They are more visible and are lighted from the back. The lighting in the back makes the signage look more bright and colorful. The lighting can be of any color, and the 3D signage can be of any alphabet, number, or design.
The 3D Back-Lit Signage can be used for all kinds of businesses. You can attract a large audience by putting beautiful and 3D design signage outside your business. Many restaurants and dine-ins in Malaysia use 3D Backlit signages. It becomes a symbol for your business and has an impact on consumers' minds. You can use 3D alphabets as your signage or a unique 3D signage design that makes your business unique and memorable.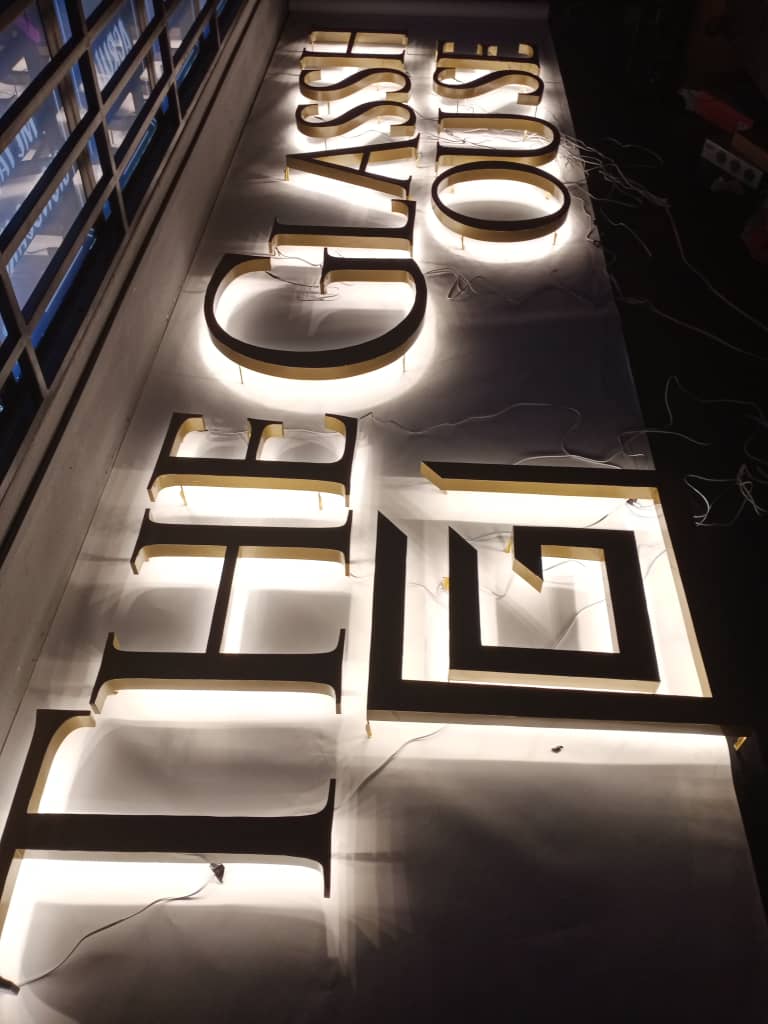 Benefits of using 3D Front-Lit Signage
Using 3D Back-Lit Signage can bring a lot of benefits to your business. It might feel like a small investment or a small change to your business, but it can become a symbolic representation of your business.
If we look at all large-scale businesses and their retail shops throughout the world, we will notice one thing: almost all of them use 3D Back-Lit Signage. Walking down a busy street in Malaysia, you will see that every business has its own identity, and different 3D signage designs mainly represent that identity.
Professional Appearance
A good quality 3D signage makes your business look more professional and formal. One thing that makes a difference between a good brand and a local brand is its appearance. Back-Lit signage makes your business look more approachable yet very professional.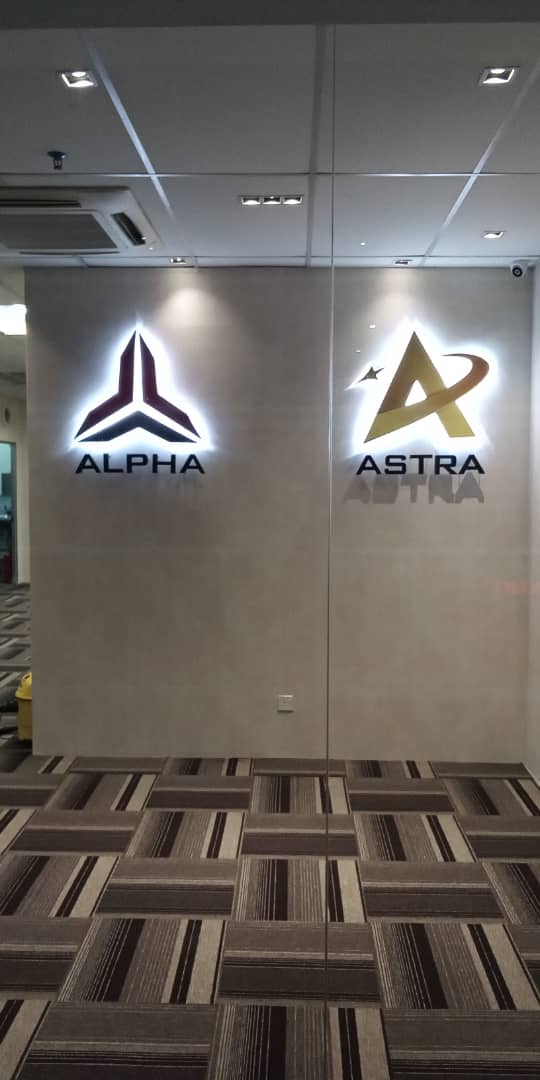 3D Backlit Indoor Signage
Durable Investment
3D signage is like a long-term and durable investment for your business. It will attract consumers and increase your revenue. Businesses don't have to change their 3D signage, again and again. It is a long-term thing and can be durable if bought from the right place.
3D Back-Lit Signage can be seen from a distance
The most crucial benefit all the 3D back-lit signage provides is that consumers can see them even from a far distance. If the 3D signage is placed at the right location, it can grab the attention of many people.

"Very responsive and keep the promise to ensure the service is completed as per my requirement. The price is also very reasonable. Will recommend this company to other customers."
- Mr. SHAMIM, Restaurant Owner
There are numerous examples of entrepreneurs and business owners who prove how 3D signage can increase your customers and benefit you in every possible way.
What businesses should use 3D Back-Lit Signage?
3D signage can help bloom any business. But some of the businesses must have back-lit signage because they enhance the professional quality and looks for your business and also it is very trending nowadays.
Restaurants
3D backlit signages are very popular in restaurants and cafes. All the large-scale restaurant chains use their signature logos and names in the form of 3D signage. 3D back-lit signage with neon lights is very trending and makes the restaurant very attractive. People nowadays like to go to places with a pleasant environment and take pictures. 3D signage can give it to your consumers.
Local Retail Shops
How can you make your local shop look more pleasing and attractive? How can you stand out from all other competitors on one busy road in Malaysia? The answer will be a good quality and beautifully designed 3D backlit signage.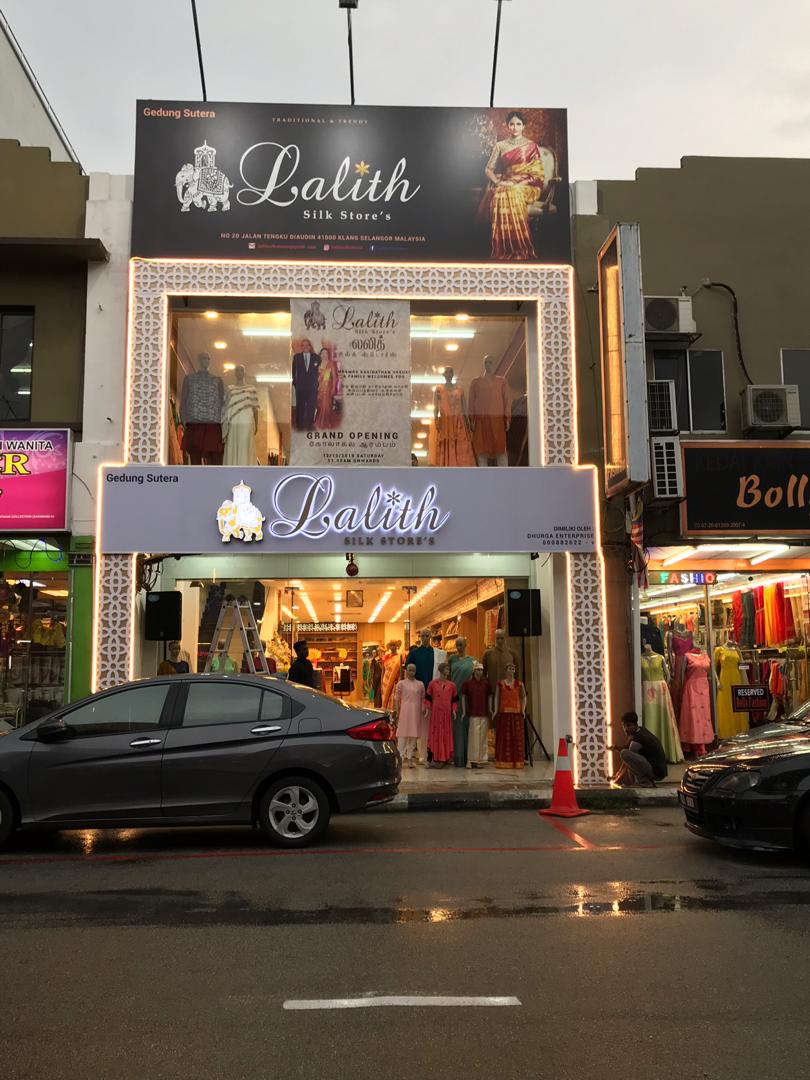 3D Backlit Signage Shoplot
Gyms and Clothing
As we mentioned above, 3D backlit can be an excellent way to attract people. So why not attract them to fitness or your clothing brand? The most significant benefit of 3D signages is that they can be customized and go along with all types of businesses.
How does 3D signage work?
3D back-lit signages are very simple and easy to use. You can customize them according to your preferences and choose the backlighting of any color. After the 3D signage is customized and delivered, you have to find the accurate location to place it. Make sure to put it where a lot of people can see it.
The 3D back-lit signage can be placed directly on the building facade, or you can use a bar to support the signage. There will be a distance between lights and the alphabets of the signage so the effect can be seen. The gap will be achieved by placing a thin rod between them, which will not be seen from the front view.
How Much 3D Front-Lit Signage Cost?
The price of 3D signage depends on factors such as how prominent the signage is, how complex the design is and which material is used to build the 3D signage. The 3D back-lit signage is mainly made of brass, aluminum, or stainless steel. We make sure to use LED lights so that less electricity is consumed and more light is produced.
The 3D signage will be waterproof and weather-resistant, so buyers can put it anywhere they want. The material will be painted with automotive paints, which can withstand all the harsh weather so business owners don't have to worry about it. The price will be high because high-quality materials and LED lights are used, but it will be a long-term investment.

"Very affordable, and the work is amazing. I was quoted half price cheaper compared to competitors. Highly recommended!"
-JAKE L, Trainer
FAQ's
1. What type of lights are used in 3D back-lit signage?
We make sure to use high-quality and durable LED lights to consume less electricity and work for a long time.
2. Can I get different font styles for my 3D signage?
3D signages are customizable and can be of different font styles. For more information or to place your order, you can contact us directly on our Whatsapp.
Check Out Other Signboard Types
Useful Link. Must Read!
Before you setting up your signboard, please read this
Similar Products
×