3D Non-Lit Signage
3D Non-Lit Signage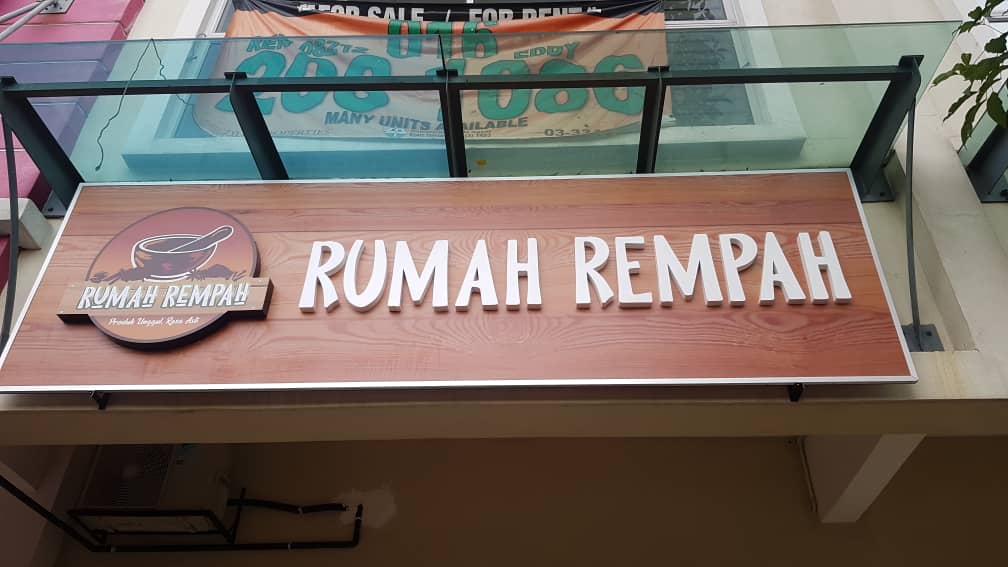 Check out the article below about this product and real samples below.
---

3D Non-lit Channel Lettering
---
Posted on January 4, 2020 at 12:00 PM
---
3D Non-Lit Signage
Three-dimensional non-lit signage, also known as 3D Non-Lit Signage, are symbols with an extra height and width. They come in many different designs and fonts. 3D non-lit signages are very eye-catching and grab the attention of people as compared to normal signages.
Non-lit signages are used by all businesses to represent their names or communicate their message to the audience. They give a classic outdoor look to your business. Business owners can use them outside, but they can be used inside the office or any place. They are a perfect way to represent your business no matter what it is. It is suitable for restaurants, local gyms, retail shops, and your clothing store as well.

"The non-lit signage was such a splendid idea for my business. It looks perfect from the outside and really represents my business. I appreciate my decision and the price was not too much as compared to the benefits I got."
- Darren, Vague Clinic
With so many positive reviews about the 3D signages for businesses, we can easily conclude that it will be good for business owners to get not-lit signage for their retailer shop or company.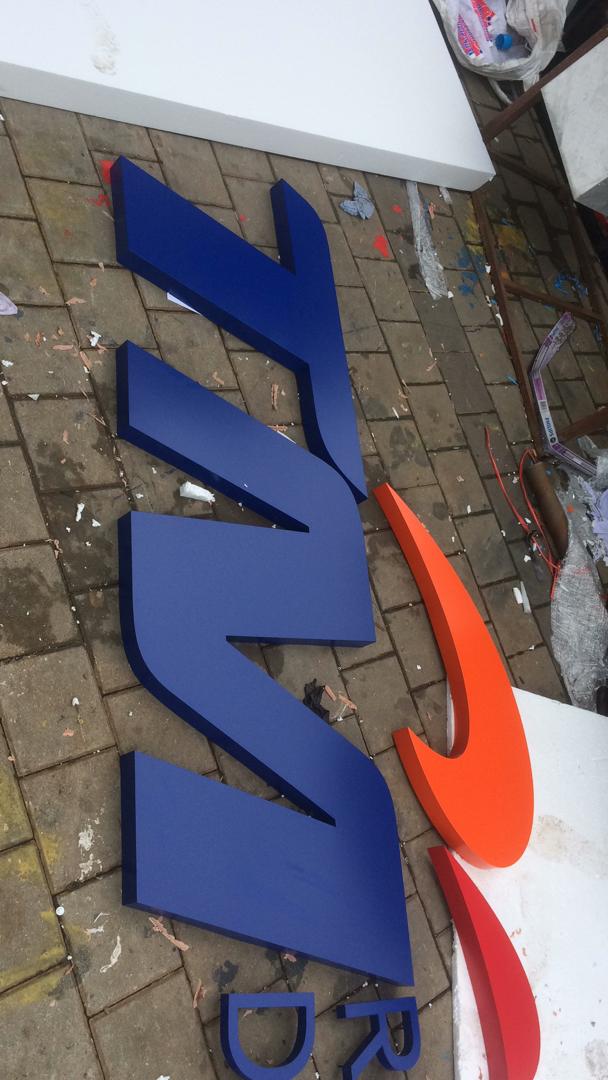 Advantages of having 3D non-lit signage for your business
3D signage always proves to benefit all kinds of businesses when it comes to attracting an audience. They are an easy way to market your shop or company locally. Non-lit signage does not require a large amount of investment, so they have become a must for all business owners. Even if we look around all the businesses and retail shops in Malaysia, all excellent and known companies have 3D signage. Let's discuss some benefits of having one 3D signage for your business.
Attractive Representation of your Business
3D non-lit signages can be seen from a distance as well. So they can attract consumers and let them know that you exist there. In this era, where everyone is busy in their lives, you need something to make your business stand out even if you are located on the busiest road in Malaysia.
Uniqueness of Business
The most amazing thing about 3D signage is it can be customized of your choice. There is a wide variety of 3D signage designs from which you can choose to bring a unique element into your business. Every business owner wants to make their business unique and catchy, and 3D signages are a perfect choice.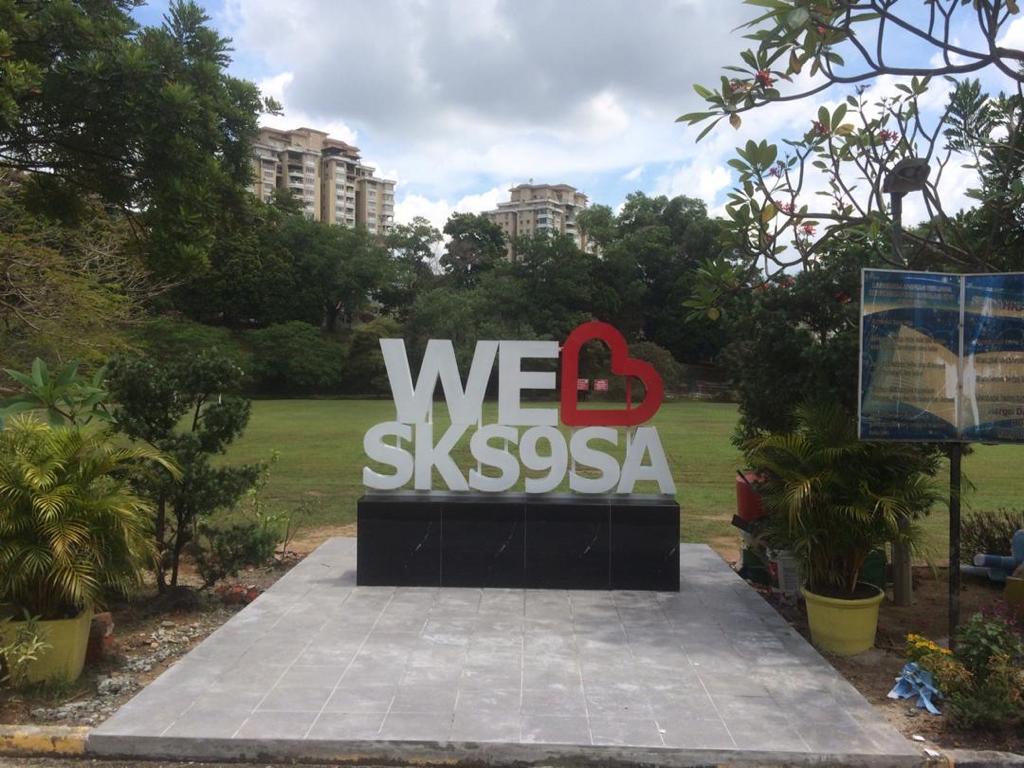 We Love 3D Non Lit Signage
3D Signages are Always in Budget
Every business has a limited amount of resources to spend on its marketing. The easiest and budget-friendly way of marketing definitely includes 3D non-lit signage. They can grab the attention of many people and will not ask for a lot of money as well.
How does 3D Non-Lit signage work?
3D non-lit signages are simple to use. They require no extra workforce or electricity because they are non-lit. Just decide the best location for your 3D signage and place it directly on the wall. You can also set it with a support wire or inside the building.
It is always suggested to put the 3D non-lit signage in the hallways or outside the store. This will allow more people to see your 3D signage. You can also put some extra lights around the 3D non-lit sign to make it visible at night. If you plan to place it inside the office, then some neon lights will work great to give it an aesthetic look.
How much does it cost?
3D non-lit signages are not expensive as compared to front-lit signage. They are more reliable and a long-term investment because they work well for a very long time. However, the price depends upon the 3D design and the quality of materials used to make the 3D non-lit signage.
The structure of 3D non-lit signage is usually made of high quality and durable materials such as brass, stainless steel, and aluminum. The front is painted with good-quality automotive paints that are reliable under all the weather conditions. The 3D signages are made by keeping in mind that they will be used in harsh environments such as direct sunlight and rain. So if you are worried about the rain in Malaysia, you don't have to worry about this 3D non-lit signage because it is worth the price you are paying.

"I loved the design and quality of my 3D signage. It was just as I expected. I am very much satisfied with my purchase. HIGHLY RECOMMENDED!"
- Shree Shankar,Businessman
How to choose the right 3D design for your business?
Choosing the right 3D design and fonts is a very crucial step. The 3D signage will represent your business in the future, so you must take it very seriously. You can always get ideas and inspiration from different places. The Internet is the best place to find ideas about 3D non-lit signage designs for your business. But there are few things that you should always keep in mind. You should never copy someone's design or idea as it will create a bad impact on your customers. Create a design that is attractive and tells about your business.

"Really liked the service. The design and quality were superb, and customers are loving the new addition of this 3D non-lit signage. Everything is perfect."
- Merdaus
FAQ's
1. Can we add lighting and effects in the 3D non-lit signage?
3D non-lit signage does not come with any light. However, it is always a good idea to add lights on the letters to be seen in the dark.
2. Where do you deliver 3D non-lit signage?
We deliver in almost all areas of Malaysia. For further information, you can always contact us on the given phone number.
3. How can I place an order for my signage?
You can place an order by directly contacting us on Whatsapp. For further information, you can email us at bumijaya1810@gmail.com.
Check Out Other Signboard Types
Useful Link. Must Read!
Before you setting up your signboard, please read this
Similar Products
×